Linksys MX5500 units provide no way of wall mounting them. This 3D printed shelf allows for a simple way of wall mounting these units, while maintaining the overall style and providing for easy cabling.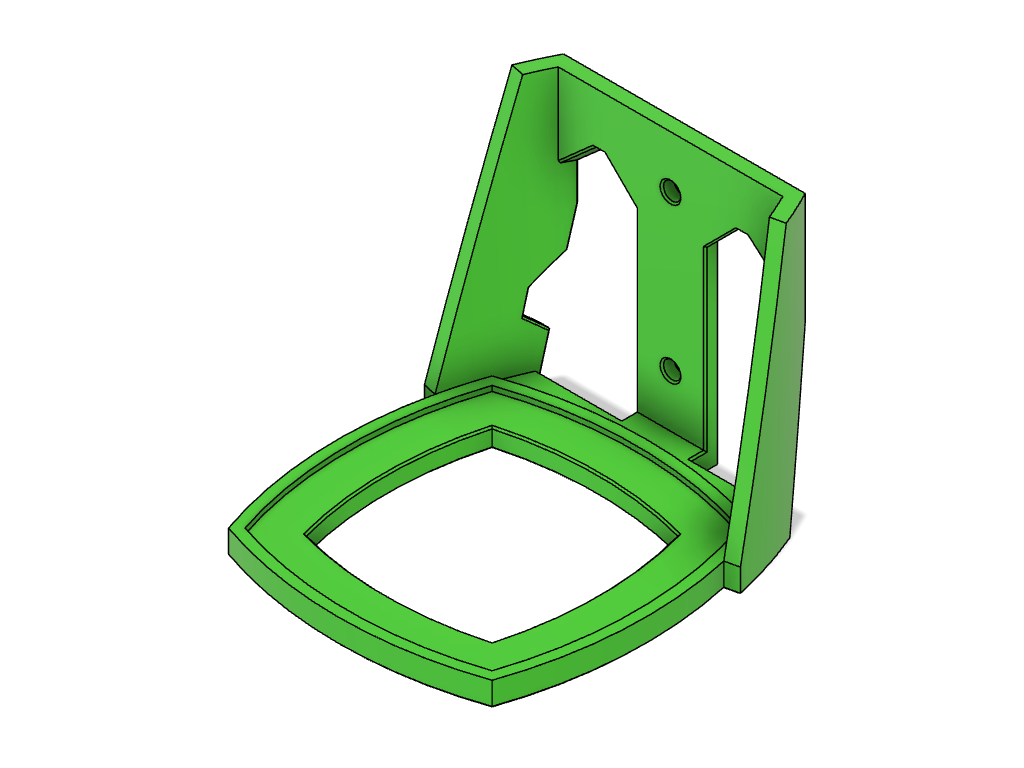 Design Goals
I wanted the shelf to be very functional, yet minimalistic.
The air intake at the bottom of the unit is unobstructed.
There is a cut out for connecting the power supply plug.
You can route the cables to either side, or underneath the shelf.
The buttons under the unit are accessible.
The unit locks into the shelf and stays securely in one position.
The shelf follows the curves and general styling of the device.
The shelf uses little plastic and prints without any supports.
Printing
I printed the shelf in white PLA. I think that grey or dark grey could look very nice, too. PLA is definitely strong enough for this shelf if used in air-conditioned area. I may print this in ASA for the unit that will go into my garage workshop.
No supports are needed. All overhangs have been designed as gentle slopes that print cleanly without supports.
The Result
I'm very pleased with the look of the shelf. From a meter or more you can't tell that this shelf was 3D printed. The base of the unit snaps into the middle of the shelf and stays put. There is about 1.5mm gap under the unit for the air to enter. Only 32 grams of filament was used.
Download
The design is released under the Creative Commons Attribution NonCommercial license. Download the zip file with the STL, STEP, and Fusion 360 files below. If you find my design useful, you can buy me a coffee.