Bobcat Miner 300 hotspot comes with a fairly good stock antenna. Unfortunately, the antenna has a flat base that is meant for placing the antenna on a horizontal surface, such as a window sill. I wanted a more permanent way of mounting the stock antenna, so I designed this mount. With it, the stock antenna can be mounted on any round or square pole, mast, or rod..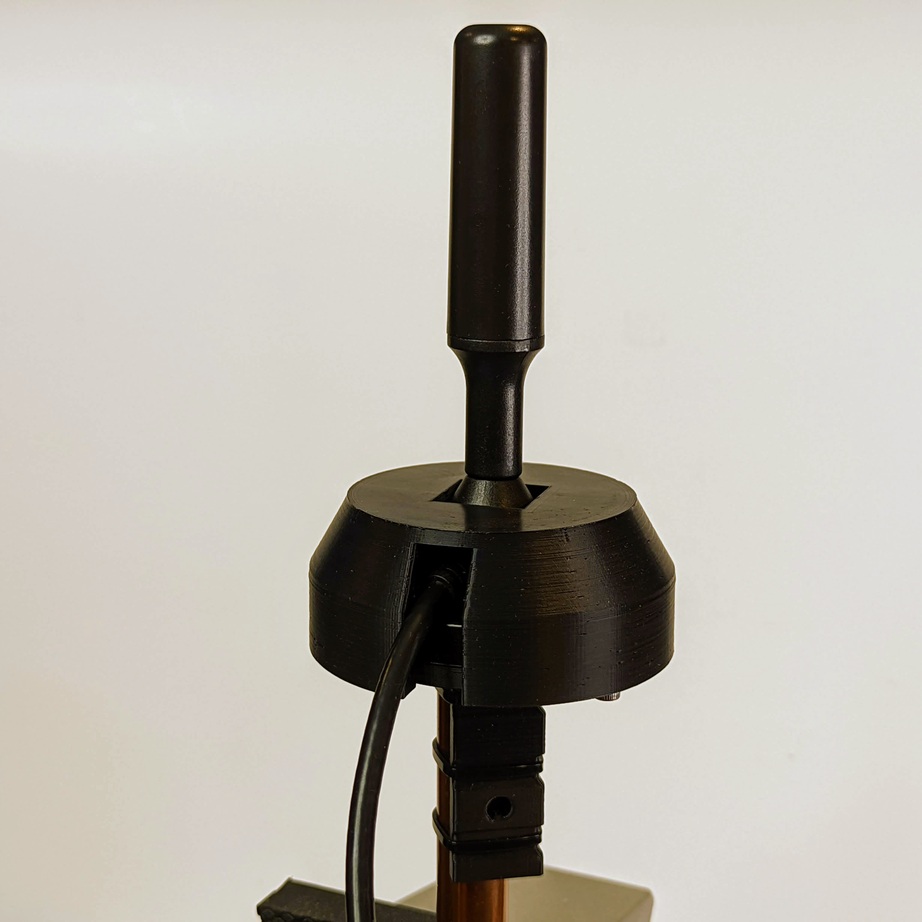 Overall Description
The mount can be used indoors or outdoors (the stock antenna is weatherproof). The mount is attached using two or three ziplocks. If you are paranoid about a hurricane stripping the antenna off the pole, there are two holes that can be used to put a couple of screws into the pole. The stock antenna is securely mounted inside the mount, held in by three M3 screws.
Required Hardware
You need:
Three M3 screws, 10 to 16 mm long.
Three M3 square nuts (normal profile).
Ziplock ties to install the mount.
Optionally – one or two self tapping screws to secure the mount on the pole.
Choice of Filament
If you are planning to use the mount outdoors, choose filament that is UV stable and will not soften in direct sunlight. ASA, ABS, PC are good choices. For indoor use any filament would work, e.g. PLA. I printed my mount using ASA filament.
The Model
The mount consists of the top, and the bottom parts. Both are designed to be printed without supports. Print them upside down. You may need to clean up the screw holes with a 3mm reamer or a drill bit. You may need to clean up some saggy filament from the holes for the square nuts.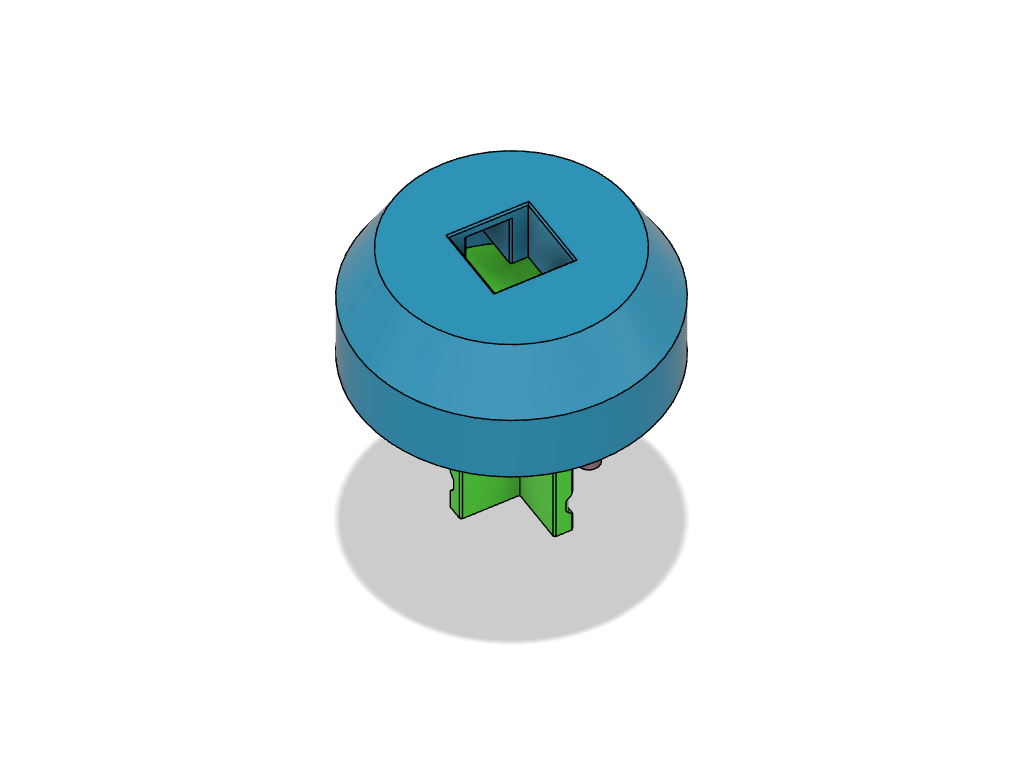 Download
The design is released under the Creative Commons Attribution NonCommercial license. Download the zip file with the STL, STEP, and Fusion 360 files below. If you find my design useful, you can buy me a coffee.
This design on Printables.
This design on Thingiverse.