When I wanted to add a second M.2 NVME drive to my Dell Inspiron 5502, I discovered that the laptop did not come with required hardware. I needed to buy Dell part KYMC9 to install the drive. But what are 3D printers for? After a little tinkering in Fusion 360, I designed and printed my own version of the bracket, and now I'm sharing the design with the world. From my understanding, this bracket is needed for Inspiron, Latitude, and Vostro laptops from the 5500, 5400, 4500, 3400, and 3500 series, but I only tested it with my 5502. If this bracket works for you, please leave a comment to let other people know.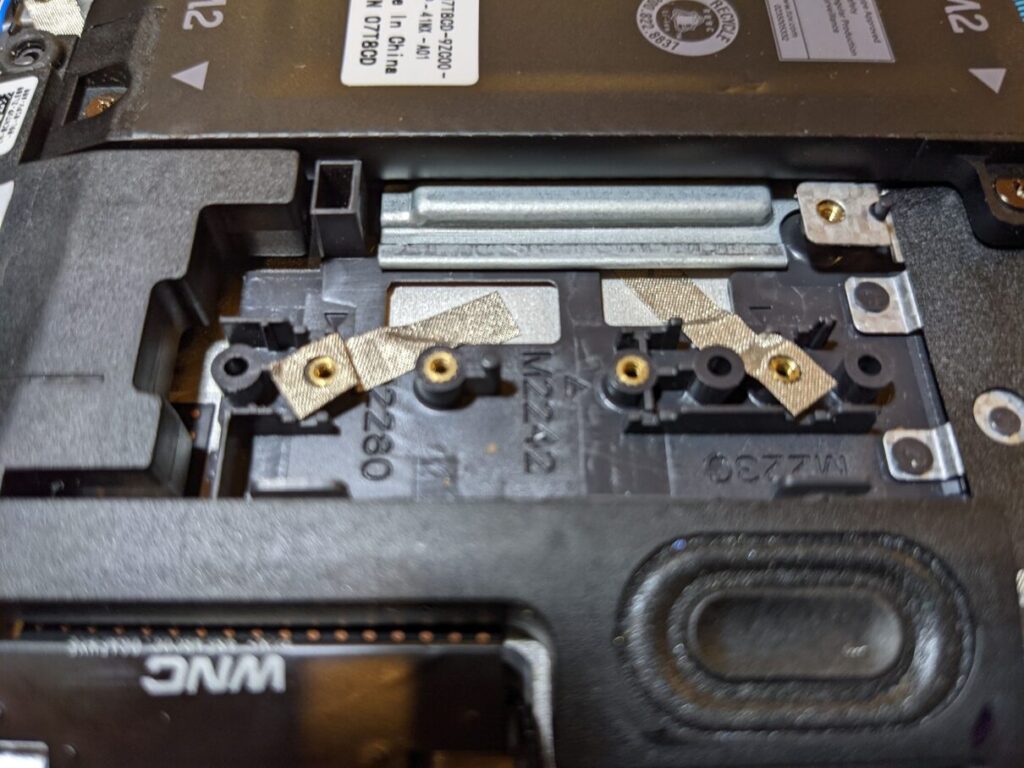 Here is where the NVME drive is supposed to be installed. The screw that holds the drive in place is supposed to be where the leftmost hole is.
Required Materials
Beyond a 3D printer and a few grams of filament, you will need:
One or two M1.6 screws, around 5mm long, give or take a millimeter. I had some M1.6 screws in my eye glasses repair kit, so I did not need to buy them. You can try scavenging for M1.6 screws in an old laptop.
One M2 hexagonal nut.
One M2 screw, 5-8mm long. Preferably with a wide screw head. If the screw head is small, then I recommend using a washer.
Design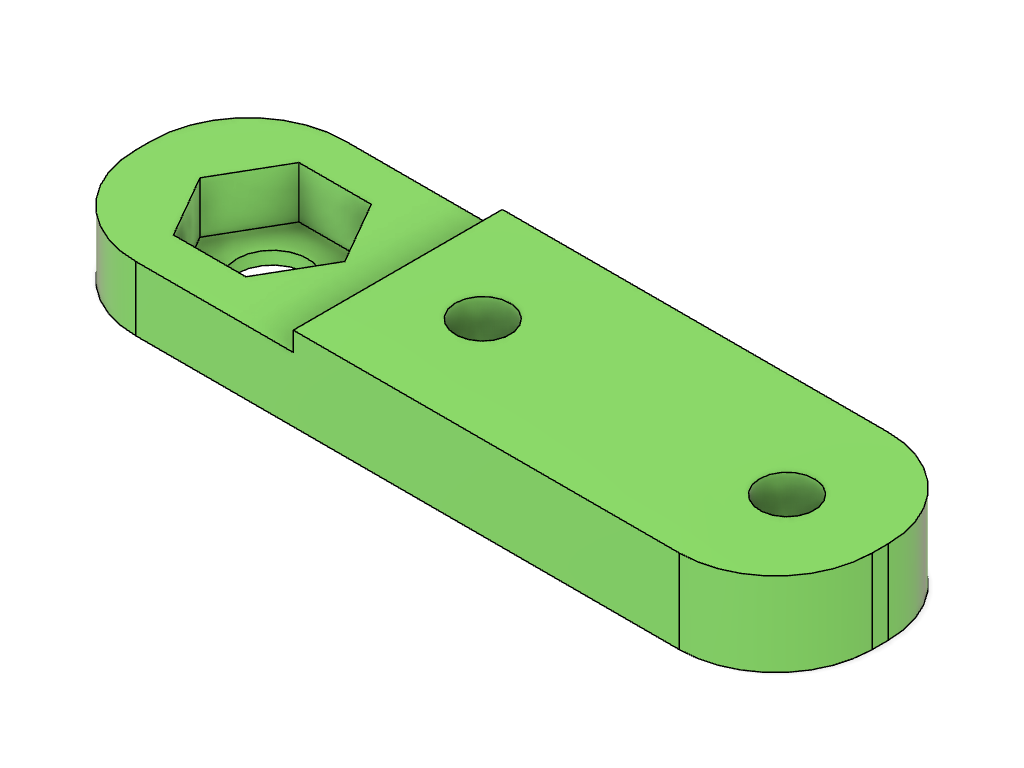 I designed the bracket to be printed upside down without supports or brim. It takes about five minutes to print.
The bracket is mounted into the laptop with two counter-sunk M1.6 screws. An M2 nut is press-fitted into the bracket.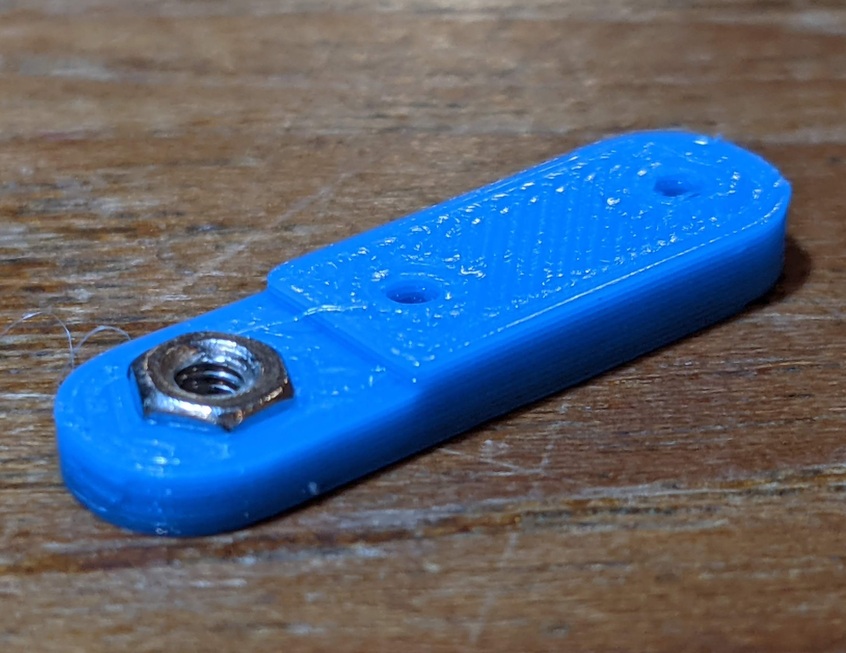 The bracket then provides support for the NVME drive, which is attached to the bracket using the M2 screw. In the pictures below, you can see that a socket head M2 screw seems to hold the drive just fine, but adding a washer makes the set up look and feel a lot more secure.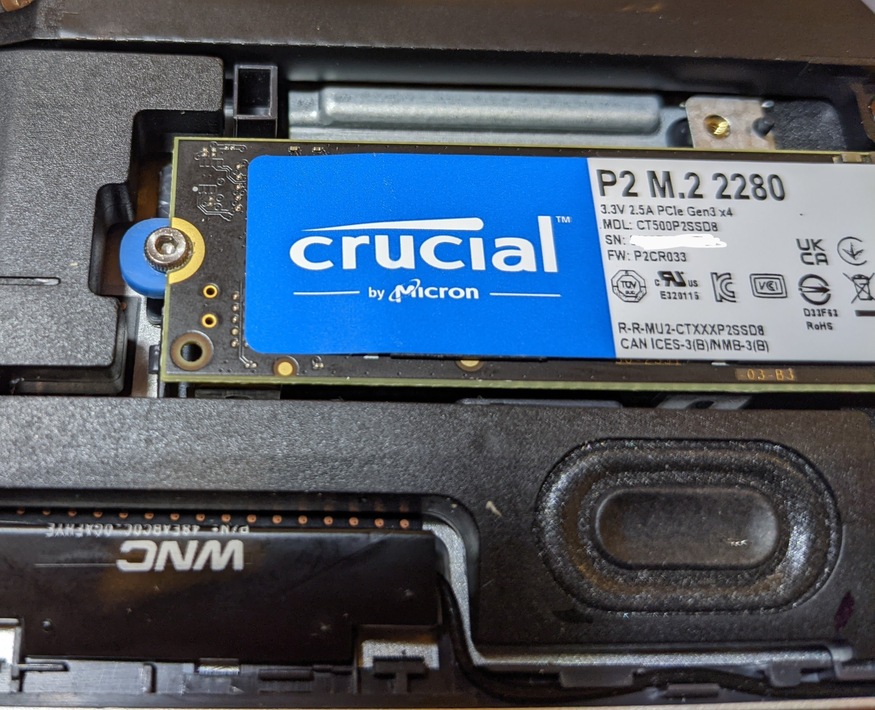 Printing
I designed the bracket to be printed at 0.2mm layer height, so I recommend strongly to stick with this parameter. As I already mentioned, print the bracket upside down (in its default orientation) without supports or brim.
I printed mine in PLA.
Download
The design is released under the Creative Commons Attribution NonCommercial license. Download the zip file with the STL, STEP, and Fusion 360 files below. If you find my design useful, you can buy me a coffee.