I designed a variety of 3D printed containers to be used with the plastic lids that can be upcycled from milk or juice cartons. The containers are designed to be easy to print and to use as little plastic as possible.
When I saw these milk cap containers on Thingiverse, I thought that the idea was great. I later found another design. Unfortunately, the caps from the cartons in my household did not fit either of those two designs, and I ended up designing my own. I'm not sure why my caps did not fit, but it's likely because the two designs above are from Europe, and I live in Canada. If you are in North America, then, likely, you would want my design.
Design
The containers I designed print without supports. The wall and the bottom thickness is 1mm. The sizes of the containers are specified from the bottom to the height of the shoulder. The threaded part is tall enough to work wit the shallow and the deeper lids. The container widens to the outside diameter of a lid, too look nice and to maximize the useful internal volume.
The containers fit lids that come off milk or juice cartons like these: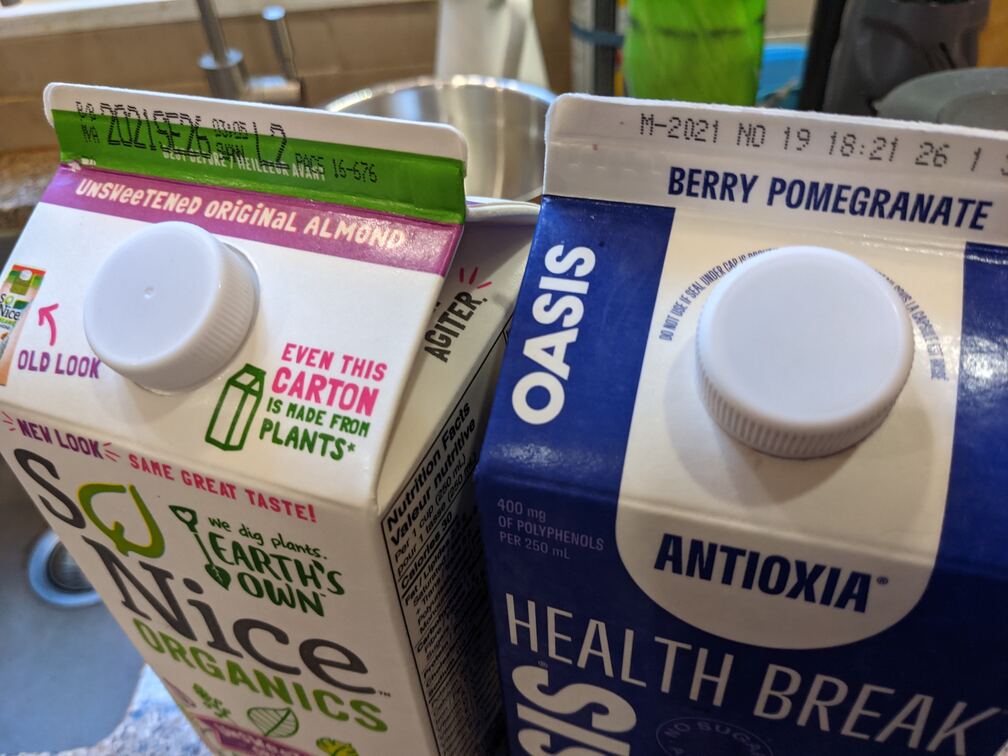 If you are unsure if your caps will fit these containers, I'm providing a thread sample, that can be printed and test fitted to the cap.
Download
The design is released under the Creative Commons Attribution NonCommercial license. Download the zip file with the STL, STEP, and Fusion 360 files below. If you find my design useful, you can buy me a coffee.