I designed a snap lid to be used with the box from the Cascade Platinum dishwasher tabs. The original lid that comes with the box is very flimsy and has a weird split design, which makes it hard to reuse. The 3.8 L box, on the contrary, is very sturdy, and I wanted to be able to reuse it for storage. This 3D printed lid is designed to fit it snugly and features snap tabs that grab the snap collar on the box.
I designed the lid to use as little filament as possible. Using PETG and a 0.2mm layer height, it uses 66 g of filament. The infill settings don't matter because there is no space for infill.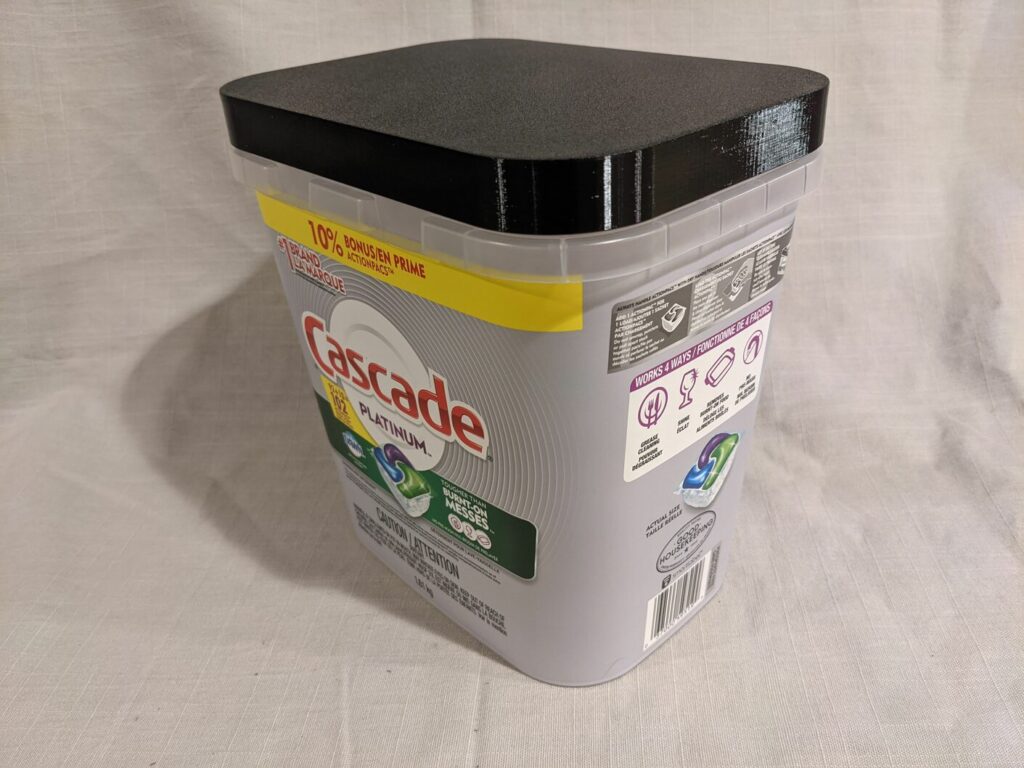 The lid fits 102 tablet Cascade Platinum box as sold by Costco. I don't know whether it will fit smaller boxes sold elsewhere. If you try it, please let me know.
Download:
If you find my design useful, you can buy me a coffee. Find this model on: