I designed and printed a large New Year tree toper of Flying Spaghetti Monster emblem. This post is to share the devine noodly goodness (or is it godness) with the world. My 3D printer can print up to 25 cm by 21 cm, so this model is split in three parts to be glued together.
Design
I downloaded an SVG file of the FSM emblem from Wikipedia, inserted it into Fusion 360, and turned it into this: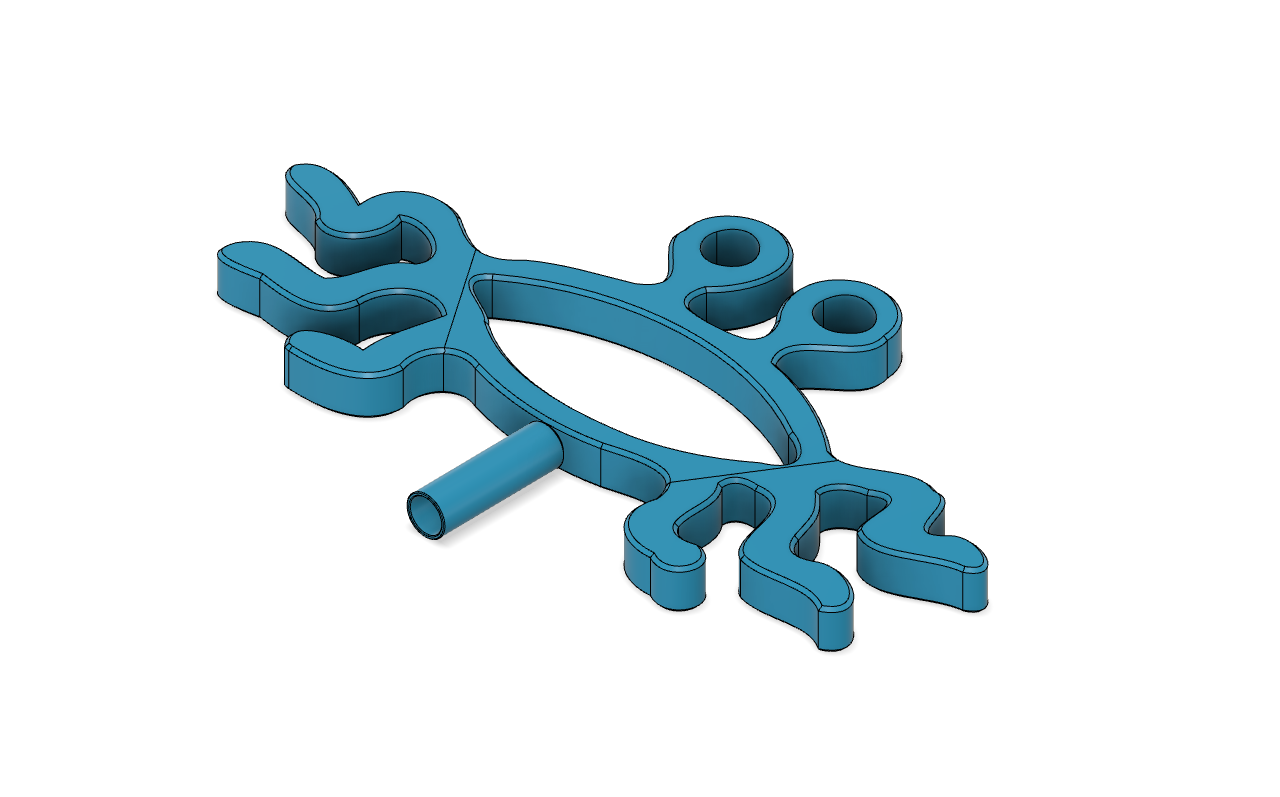 The model is about 45 cm wide, and about 23 cm tall, and consists of the main body, left and right sides, and the base: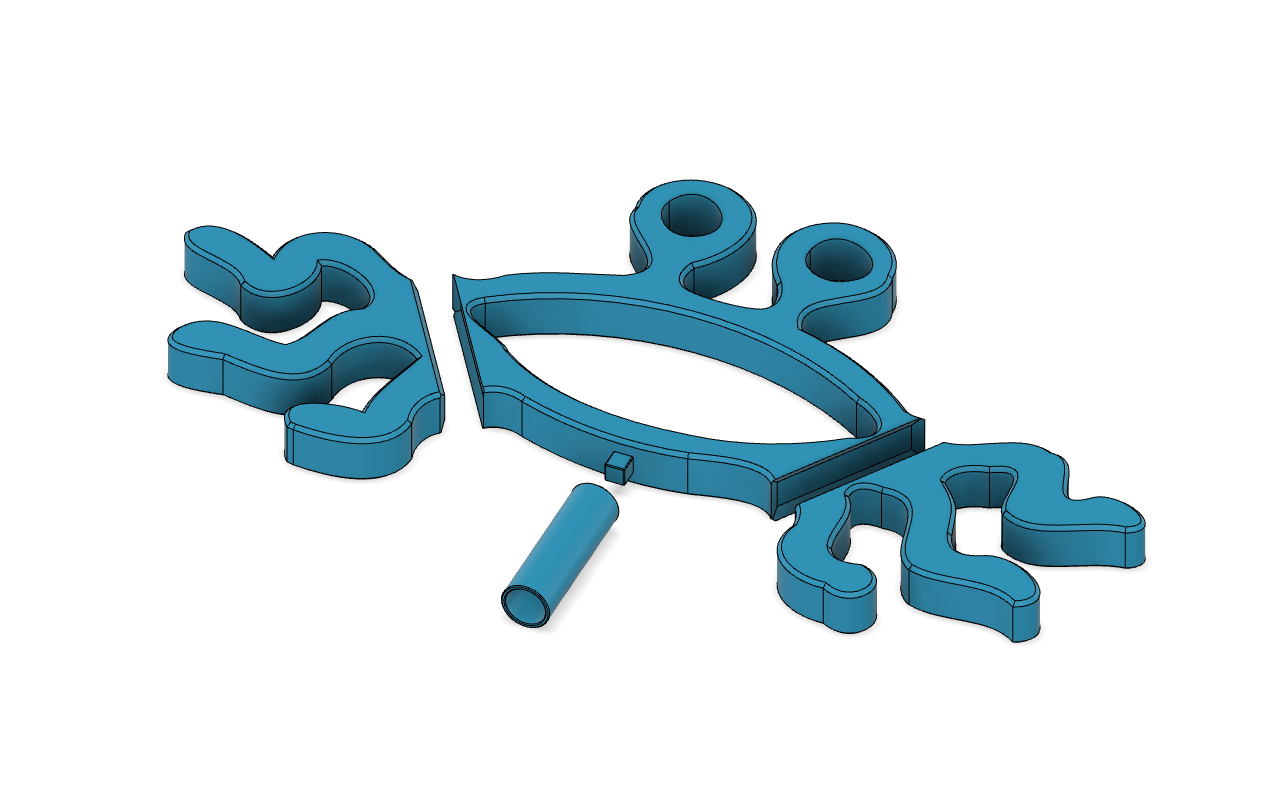 Gluing it together is easy, because I designed the sides to assemble with the body with self-aligning tabs, and the body connects to the base with a square tenon. You don't have to glue the body to the base, as it will hold there on its own.
Making
I printed the parts in two jobs – the main body and the base in one print, and both sides in another. I chose natural colored PETG because it is just the right noodly color. If I had the right color of PLA, I would have chosen PLA, as this print does not need to be super strong.
I printed at 0.3mm layer height, with 10% infill.
I glued the parts together using medium CA glue, clamping the parts together with rubber bands: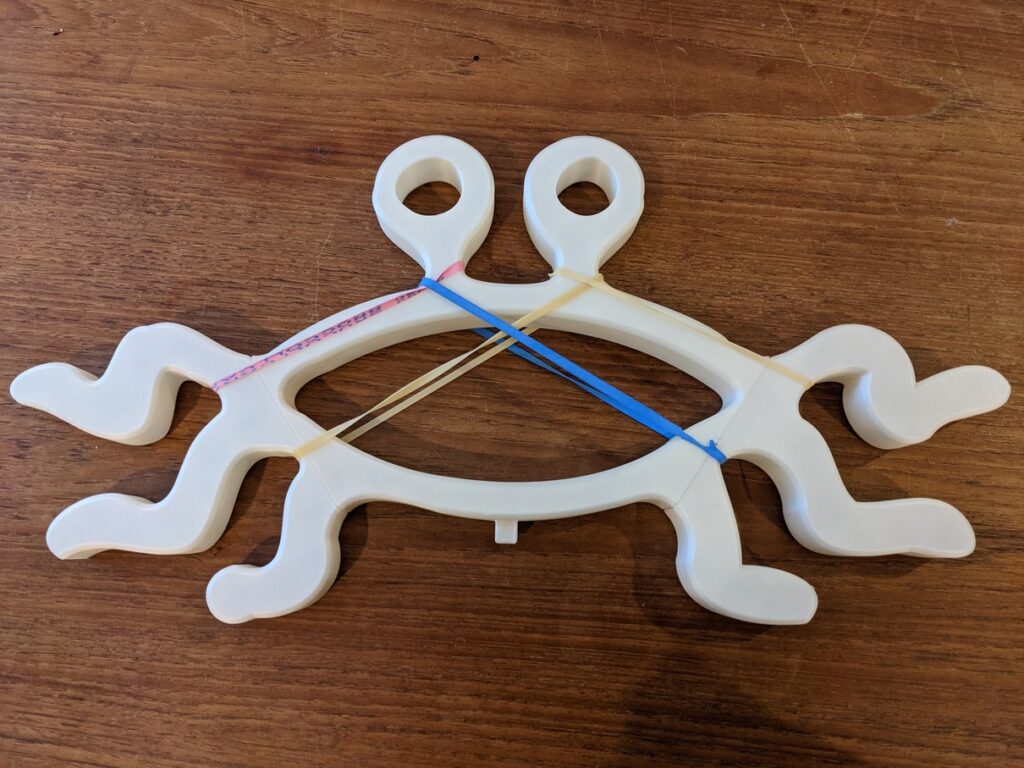 Here is the model after the glue-up: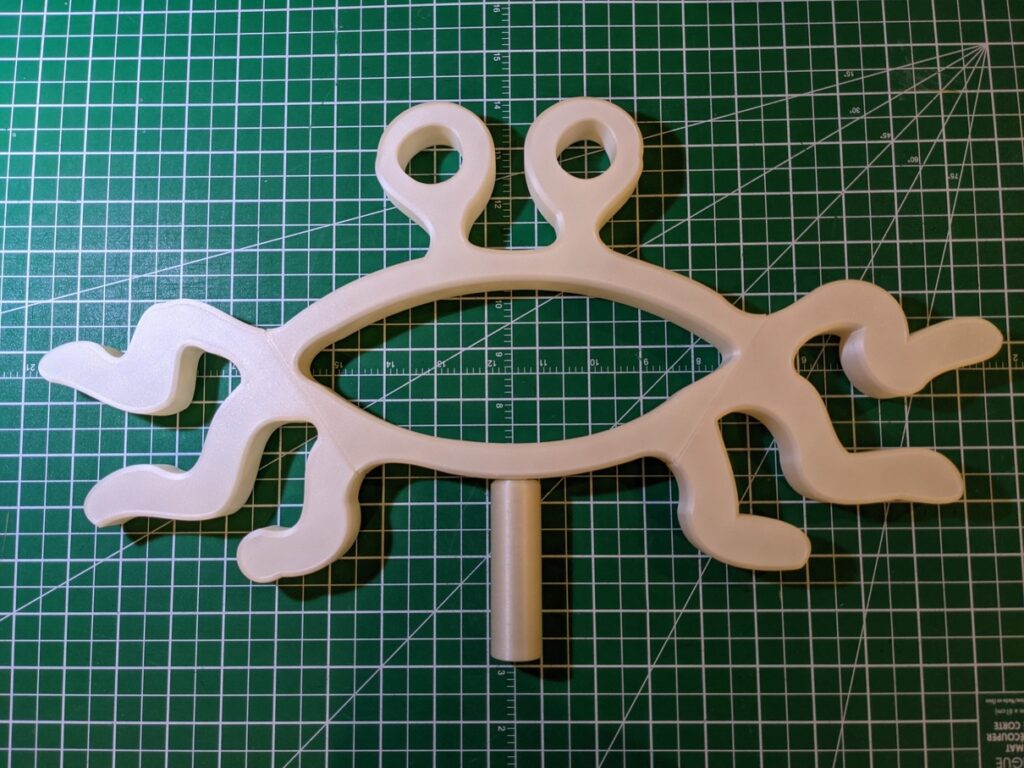 And here it is atop our New Year tree: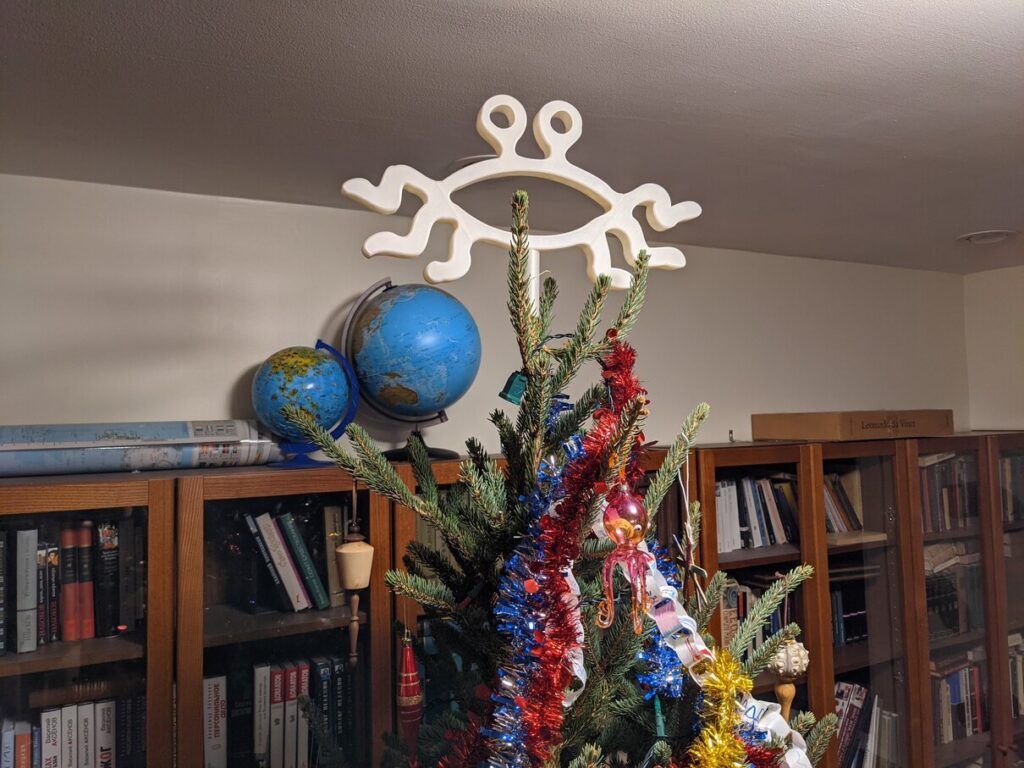 I'm really pleased with how it came out, and my kids are ecstatic. Let us know if you make one for yourself.
Download STL and CAD files
The design is released under the Creative Commons Attribution NonCommercial license. Download the zip file with the STL, STEP, and Fusion 360 files below. If you find my design useful, you can buy me a coffee.